SUSTAINABLE WOODEN MEDALS
** CUSTOM MADE **
** ECO FRIENDLY **
** PRICES FROM £1.75 **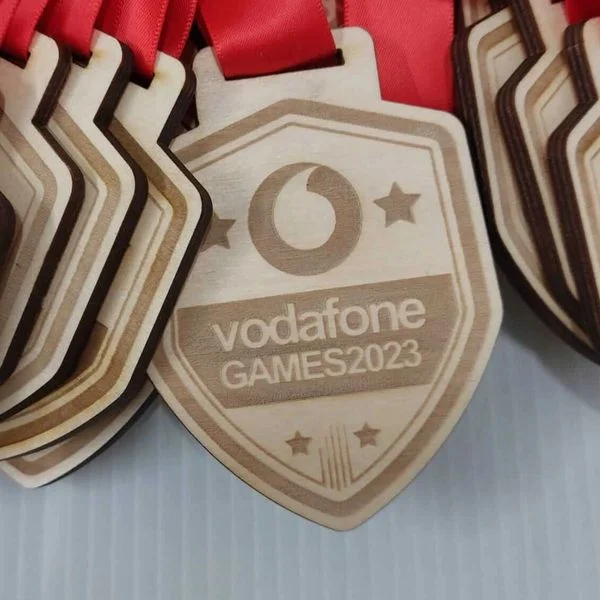 When you choose personalised medals from us, you're embarking on a journey of collaborative design and creation.
We specialise in crafting bespoke eco medals, wooden trophies, and awards tailored exclusively for your event.
Our range of personalised medals includes an array of options, from eco-friendly wooden medals to exquisite slate and vibrant colour ceramic designs.
Whether you require a single C25K medal or a grand production of thousands, we're fully equipped to meet your needs.
No Minimum Order. No Design Fees.
Our custom made medals are meticulously designed and expertly crafted. This ensures that each piece is not only a work of art but a testament to the uniqueness of your event. Your participants and race competitors will proudly display these exceptional awards.
Explore our collection of eco-friendly laser-cut wooden medals, fashioned from sustainably sourced wood. Choose between 3mm and 5mm thickness for a medal that radiates both elegance and sustainability.
Every sustainable wooden medal is meticulously engraved and laser cut. It's then adorned with 85cm of double satin ribbon, available in a spectrum of colors. As a special touch, we can also imprint your event details and logo onto the ribbon.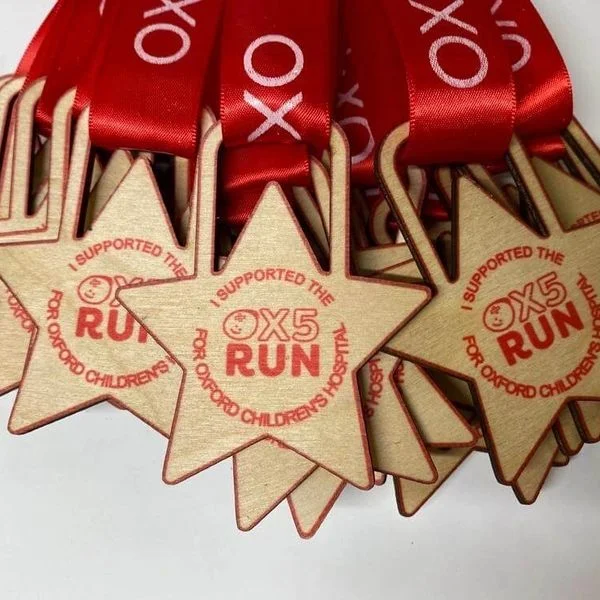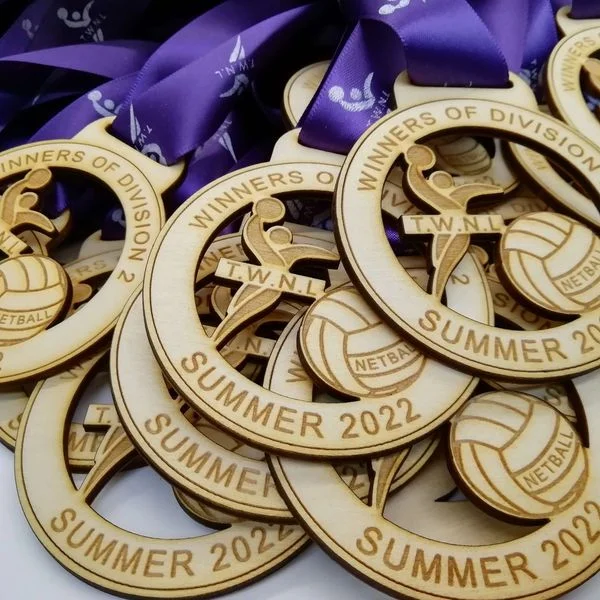 As you venture into the world of sustainable recognition, consider us your partners in crafting excellence. Unique trophies, personalised medals or custom made medals – our creations resonate with the heartbeat of nature while reflecting your event's spirit.
Elevate your awards to a new dimension. Choose the path of wooden brilliance, where sustainability meets personalisation, and where each award tells a story of eco-friendly innovation.
Ready to bring your vision to life? Let's craft your masterpiece today. 
PERSONALISED MEDALS VIDEO
A little about our sustainable wooden medals
CONNECT WITH US ON SOCIAL MEDIA