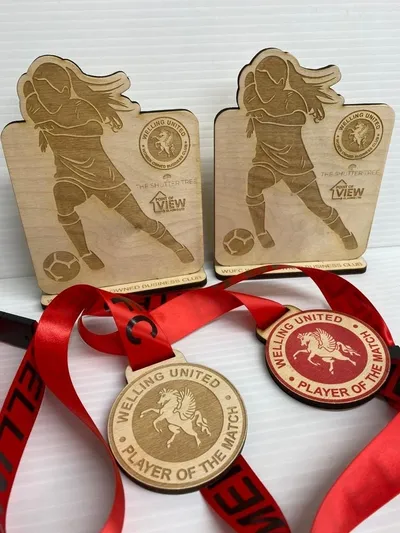 We offer a personal service and promise to deliver the highest level of customer service.  We are always happy to provide references from previous customers.
Instead of looking to sell every type of medal out there, we specialise in eco friendly, laser cut wooden medals and trophies.  As such we have been able to develop significant expertise in this area and can provide personal advice and guidance to help you make the right decision. 
We treat each customer like they're our only customer, providing a personal service throughout each stage of the process. Our customers return to us event after event and we are proud of our 5 star reviews.
We can often deliver your medals within two weeks, depending on design and quanitity.
Click on Get a Quote, provide some details about your requirements and we will respond with information and pricing within 48 hours.
Once you've placed your order we produce digital designs for you to approve and we work with you every step of the way, from your first enquiry through to delivery to ensure you have the best experience.
GREAT VALUE AND DISCOUNTS FOR CHARITIES
We strive to offer great value for money and regularly review our prices against our competitors.  If you're raising money for charity we will give you a discount off our standard prices.  It's our way of giving back!
We invest a significant amount of time in developing our social networks and regularly share updates and blog articles on Instagram, Facebook, Twitter and LinkedIn.  We are always happy to publicise your events and how to sign up!